Aniello Palma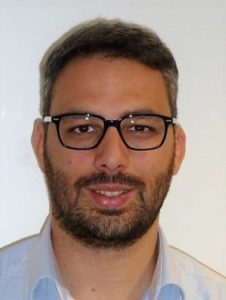 Aniello obtained a Masters degree in Chemistry at the Università di Napoli Federico II in 2005. He was subsequently awarded a STMicroelectronics fellowship by the Università di Napoli Federico II which focused on the preparation of non-volatile memories. In September 2006, he joined Prof Donal O'Shea's group in the Centre for Synthesis and Chemical Biology at University College Dublin to commence his PhD entitled "Synthesis and Application of New Infra-Red Fluorophores". After completing his PhD, he moved to London in January 2011 and began working as a postdoctoral researcher in Prof Anthony Barrett's (FRS, FMEDSCI) group in Imperial College London. During this time, he worked on a medicinal chemistry project involving the synthesis of cyclin-dependent kinase inhibitors and also developed new methodologies to access poly-beta-keto esters. In January 2015, he joined Prof Oren Scherman's research group in the Melville Laboratory for Polymer Synthesis at the University of Cambridge. His research projects focused on the synthesis of supramolecular polymers, supramolecular sensors and on the development of supramolecular catalysts. In August 2017 Aniello joined the School of Physical Sciences at the University of Kent as a Lecturer in Organic Chemistry.
Postgraduate Students:
Athina Fotopoulou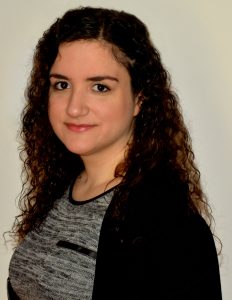 Athina obtained her BSc in Chemistry at the National and Kapodistrian University of Athens in 2016, and implemented her research project tilted 'Synthesis of Morita-Baylis-Hillman derivatives'. During her MSc in Biological Chemistry in 2017 at Cardiff University, she completed her dissertation concerning the 'Synthesis of DNA binders for biosensors', under the supervision of Dr Niklaas Buurma. Following that, she took part in an internship at the National Center for Scientific Research 'Demokritos' focusing on the synthesis, analysis and biological evaluation of novel of radiolabeled pharmaceutical compounds. Athina joined us as a PhD candidate in the summer of 2018. Her project involves the rational design, synthesis and characterization of small organic molecules with applications in supramolecular organic and medicinal chemistry, as well as in responsive nanomaterials and in biomedical sciences. She also obtained a degree in piano performance and theory of music, and during her free time, she enjoys teaching music and participating in music concerts.
Dominic Brigthwell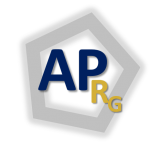 Dominic completed his Bsc in Chemistry at the University of Kent in 2018, carrying out his research project titled 'The Synthesis of a Modafinil Analogue'. He is now currently undertaking a Msc, continuing at the University of Kent with Dr Aniello Palma's research group. The aim of his project will be to design and synthesise a new class of multi-facial alpha-helix mimetics based on non-natural amino acids with applications in medicinal chemistry.
Jack Marsh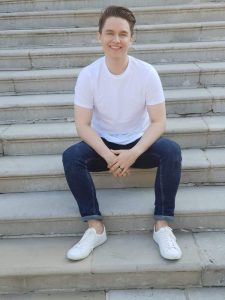 Jack Gained a 2.1 Bachelor honours in forensic science, in which he gained a particular interest in the chemistry side of forensic science and subsequently choose a chemistry based dissertation research project in his final year titled 'Identification and quantitation of creatine monohydrate present in varying sources of supplement brands compared to a standard of creatine monohydrate using HPLC-UV' with the help and supervision of Dr William Gee and Dr Andrew Morrell. Jack is currently pursuing a research based masters in Chemistry focussed on 'Flow Chemistry Synthesis of Supramolecular Materials' In which he will conduct organic synthetic chemistry under the supervision of Dr Aniello Palma and then conduct analytical chemistry to analysis the synthesised materials under the supervision of Dr Robert Barker. Jack enjoys travelling, conducting important meetings down the pub, long walks on the beach and playing guitar as well as playing connect four.
James Lockhart